Trip Plan
We offer the best deals to plan your holiday trip and customize it based on your needs. Our goal is to provide you with a wonderful experience and offer you a dream trip.
Hotel Booking
We handle your trip arrangements from A to Z. Starting by the Hotel, Riad or Desert Camp bookings, transportation to parallel activities and entertainment during your journey.
Tour Guide
Our agency staff is trained to guide you during your tour, provide you with the assistance needed and share cultural information about the places visited.
Airport Pick-up
Based on your flight's arrival time, your designated driver will welcome you at the airport and accompany you to your chosen hotel or riad accommodation.
If you pick Morocco as your next travel destination, get ready to experience one of the most original adventure trips ever!!!
It's a true awakening of all the senses! You will be enchanted by the variety of colours, by the sounds of the music by the flavors, smells and aromas of jasmine and spices. Your whole body will rejoice with life thanks to the warm interactions with the people you meet. This exotic country has a rich history with a variety of cultures and traditions.
Marrakech the city
Marrakech is one of the most popular travel destinations and exploring the city with a local guide should be on your bucket list.
Moroccan Sahara
Enjoying the firecamp, riding camels, exploring the region in quands, 4WR or contemplating the desert sunset, and other Sahara adventures.
Fes the city
Founded in 789, Fez is known as the oldest imperial city of Morocco. Someone visiting Morocco should never miss out on the many monuments present in Fez.
Chefchaouen the city
The blue city or Chefchaouen, its passageways and architecture are one of a kind. Few miles away, the Cascades of Akchour; a must-see.
Ait Ben Haddou Kasbah
Located between Marrakech and the Moroccan Sahara Desert, this village with a river next to it is one of tourists' favorite sightseeing locations in Morocco.
Tangier the city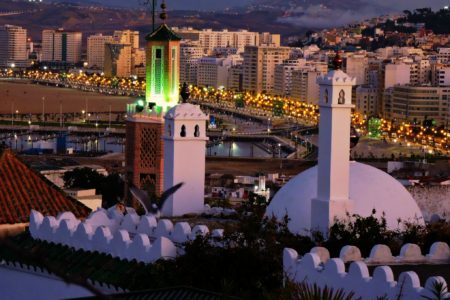 Located in the north of Morocco, the city is one of those cities that never sleeps, it has so much to offer for entertainment and sight-seeing beginning from its night life and restaurants to the corniche and festivals.
Essaouira
Essaouira means "little picture" in Arabic and when you step inside this secluded medina it's immediately clear why…. hundreds of blue boats bobbing by the port, Essaouira was once a getaway for Bob Marley and Jimi Hendrix.
Meknes
One of Morocco's four old imperial cities, Meknès lies west of Fès, in the foothills of the Middle Atlas Mountains.Meknès was founded and settled in the 11th century by the Almoravids, UNESCO World Heritage Site designation in 1996. To the north of Meknes lie the ruins of Roman Empire Volubilis. One of Morocco's best preserved ancient sites.