Stunning Moorish architecture, bustling local markets, and a feast of smells and tastes.
Visit a beautiful twelfth century mosque and admire the delicate details carved into the walls. And when the call-to-prayer starts: WOW! You'll be filled with awe and inspiration as the locals gather for prayer.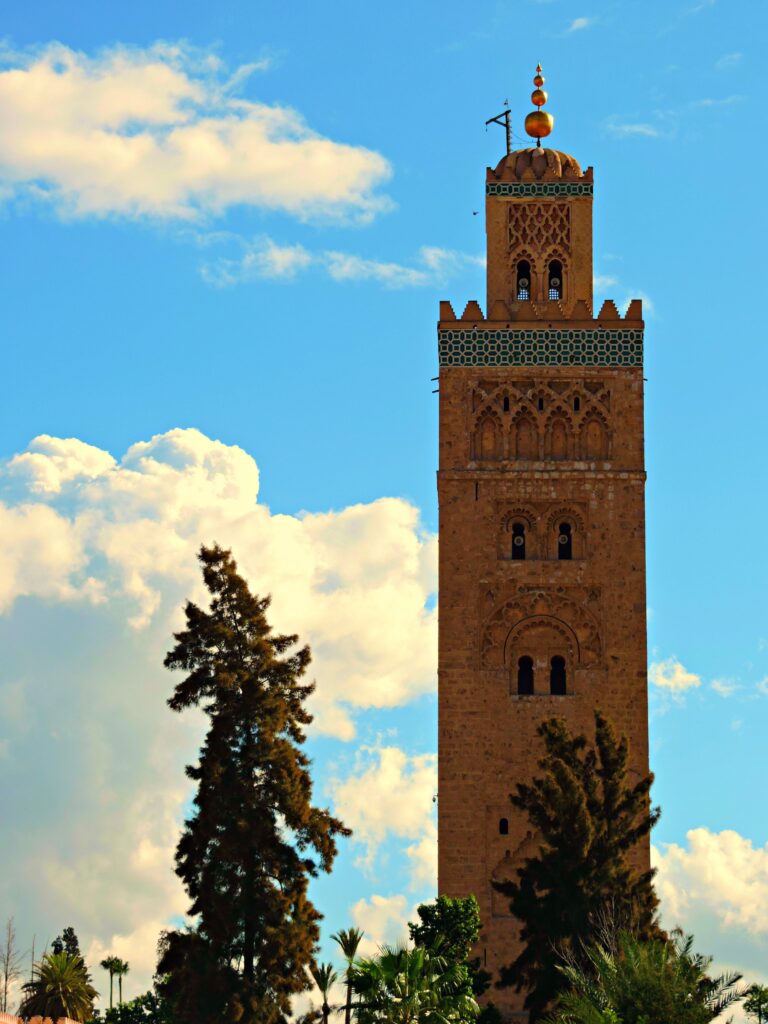 Stroll through a garden of orange trees, towards one of the entrances of the walled medina. Once inside, your senses will buzz with the intense aromas of herbs, spices, perfumes, leather goods and more. All in vibrant colors. The street vendors will want you to sample everything, so let your local host guide you through the hustle of these busy cobblestone streets.
Walk around the stunning Bahia Palace, with its beautiful gardens and amazing courtyard. Check out the luxurious quarters where the grand vizier's harem lived. Enjoy more spectacular architecture at the Ben Youssef Madrasa – a 14th century Islamic college that is adorned with breath taking geometric patterns. As you step through the front door from the busy alleyways the cool air and quiet surrounding fill you with a sense of calm.
Visit a family bakery tast the moroccan bread, still warm from the oven. And then??Time for a mint tea. Take a taste in true Moroccan style in a tiny tea shop and learn why tea is poured from a great height. Try this pouring technique yourself.
Round off your tour with a visit to the Jardin Secret. Quiet and soothing the garden also has an impressive tower. From the top you can enjoy a 360-degree view of Marrakech and its beautiful skyline.